As esports grows into a massive betting market the odds system and betting process can be daunting to new users. We want to change that and hopefully help turn some of you into expert gamblers. Fans of Esports deserve to be able to bet their money on their favorite teams and events safely and correctly. We will talk you through key aspects such as placing bets, finding the best odds, types of markets and how to place your first bet.
Our experts have been betting for years and know all the tips and tricks to increase your chances of winning. If you are a completely new to the Esports betting process or if you are not too sure on how to bet in general, this guide will leave you with all the knowledge to become a betting master.
The importance of the game in eSports betting
One of the common rookie mistakes of esports fans we have observed is that they focus on too many games at the same time. There is no harm in doing so, but it is not the first thing a beginner should do either. Focusing on the game of your choice is of utmost importance. Let us explain why.
Each esports game is unique and has its special characteristics. For example, CSGO and Dota are very different games, designed in their individual settings that require unique sets of skills to play. Both cricket and baseball have a bat and a ball in common, but they are two different types of games entirely.
CSGO is a fast action, aim and click the first-person shooter whereas a game like DOTA and League of Legends can be daunting to learn initially. To win in CSGO, you have to work with your team for 5 mins or so. However, in LOL or DOTA, matches can extend up to an hour. StarCraft is a very sci-fi military strategy game, while DOTA is myth and magic.
It can become difficult to keep track of odds in multiple games and betting on esports can turn into a tedious task. So if you want to avoid losing money, follow our expert advice and stick to one game that you understand the best.
How to bet on Fortnite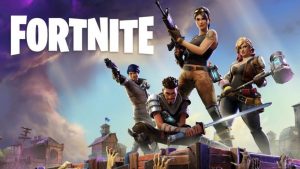 With Fortnite Battle Royale, we all have seen a massive surge in the online esports genre. Fortnite, although a new title, has gained mass popularity among the esports fans of all age groups. However, there are very limited options to bet on Fortnite at present.
In 2018, Fortnite betting odds were listed for the first time during Pro-AM tournament. Only the top bookmakers offered to wager on Fortnite where pro streamer 'Ninja' and the famous EDM DJ 'Marshmello' won $1 Million grand prize. Odds for the game are only available during big events, which can be disappointing for Fortnite betting fans.
Here is something thrilling – How about a prize pool of $100 Million? Not that disappointing anymore! Epic Games has committed the largest esports prize ever for Fortnite 2019 World Cup. The tournament will be focused on solo and duo matches, and there will be loads of opportunities to place interesting bets.
How to bet on PUBG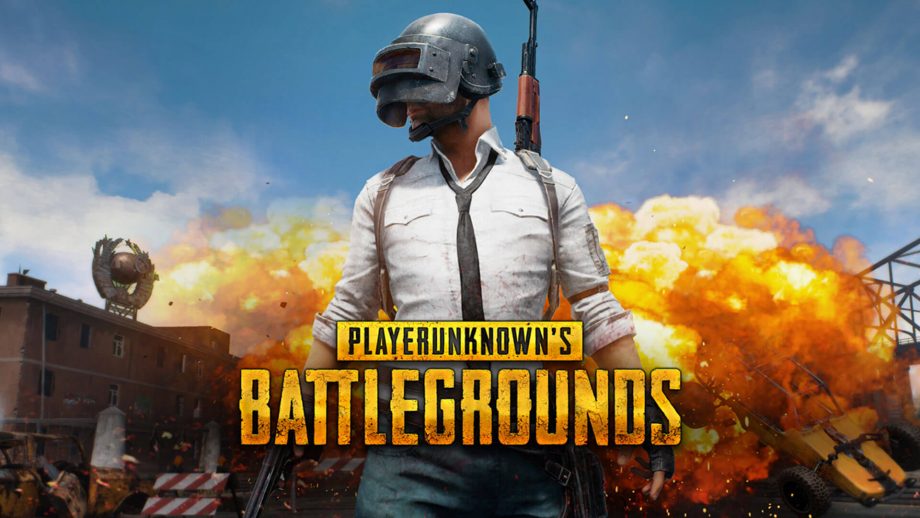 Player Unknown's Battle Grounds, another Battle Royale favorite, offers outrights esports betting markets due to the format of its matches. The success in PUBG esports match can be very random, depending on luck, as seen recently in IEM Oakland where there were 7 different winners for 8 matches. Other betting types, such as handicap or totals, are not present at the moment, and only the major bookmakers have listed PUBG betting odds in the past.
In the near future, a PUBG tournament has been announced by StarLadder in Kiev in March. 16 teams from 8 different regions will compete for a prize of $100,000. It is difficult to bet on odds in PUBG, as sometimes a team can win without scoring any kill at all!
How to bet on CS GO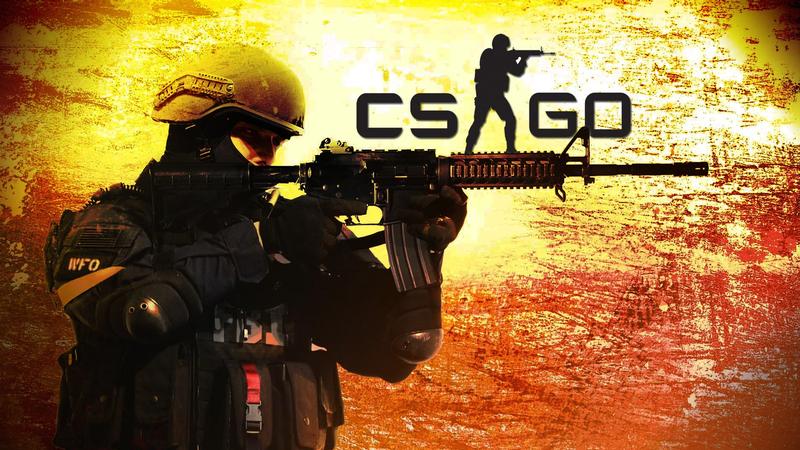 No game has made esports betting so popular than CS:GO. With its foundations in 1998, the Counter-Strike quickly became one of the most popular esports games online. Most bookmakers have long recognized the large community of CS:GO fans and offer bets on both national and international tournaments.
The best known CS GO bets are classic single bets where you win a bet if a team wins or loses a single round. Or you can place a handicap bet where the odds are usually much higher. Some bookmakers offer bets on the tournament outcome. Another interesting betting type is the first round of Pistol. However, remain very cautious that anything can happen in a Pistol Round!
Counter-strike bets can be used to make a good profit if you watch the top teams performing regularly. Build your knowledge and use it successfully to place counter-strike bets and increase your odds of winning.
How to bet on Dota 2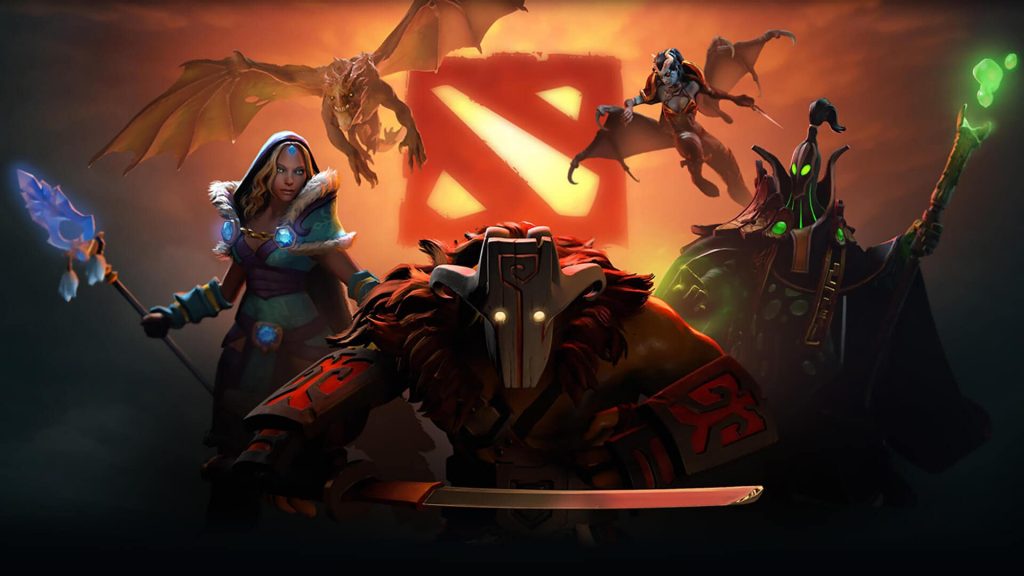 Dota2, the successor of the custom map Defender of the Ancients for Warcraft III, is the star of esports betting industry. Two teams of five players compete against each other where each player controls a hero with certain abilities.
Many bookmakers from time to time offer bonuses that make betting on Dota2 worthwhile. To be successful in betting, the principle of 'more information, better decisions' applies. It is important that you watch a lot of matches in order to learn the individual strategies in multiple environments, and the effectiveness of different heroes.
As with all other sports bets, you can place your money on the winner of the game. However, Dota2 esports offer your even more betting types. You can wager on how many rounds are won in series by the player of your choice or which team scores a certain number of kills first. One of the popular types is betting on the team that destroys an opponent's watchtower first.
Also remember, different players have different personalities. Most European and American professionals prefer to rush in to score the first murder. While many Chinese and Korean players try to avoid open battles and prefer to build their strength first. The duration of the battle can differ due to these parameters.
How to bet on LOL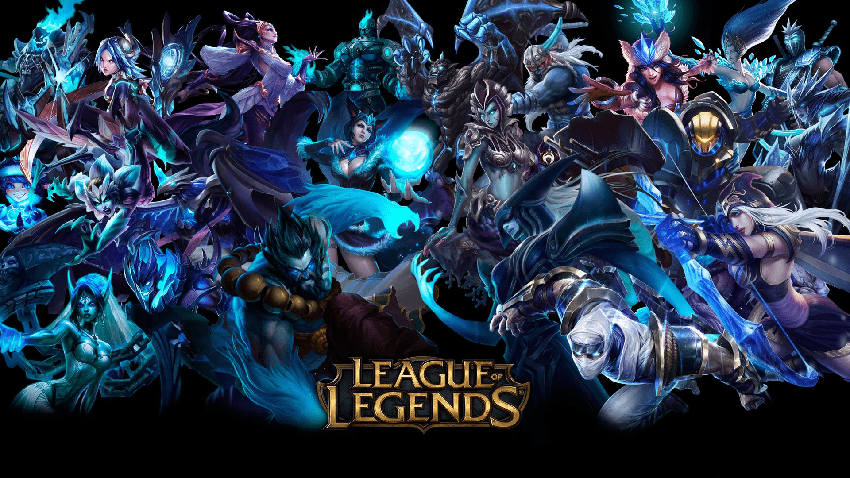 League of Legends (LOL) is undoubtedly one of the hottest esports with a large worldwide fan base. Similar to Dota, each round is played by 2 teams of 5 players who control a hero with special powers.
Bookmakers offer attractive odds and various markets for all types of LOL events. The most common betting type is the winner of a game (the winner who destroys the nexus of another team). There are several markets available for tournament winners or place money on a handicap. Also, there are combination bets where different bets on a slip can be combined together.
When you are watching a LOL game, you have to pay close attention to the economic system and how the teams use resources for themselves. Looking at stats on this will also help you make healthier bets.
How to bet on Smite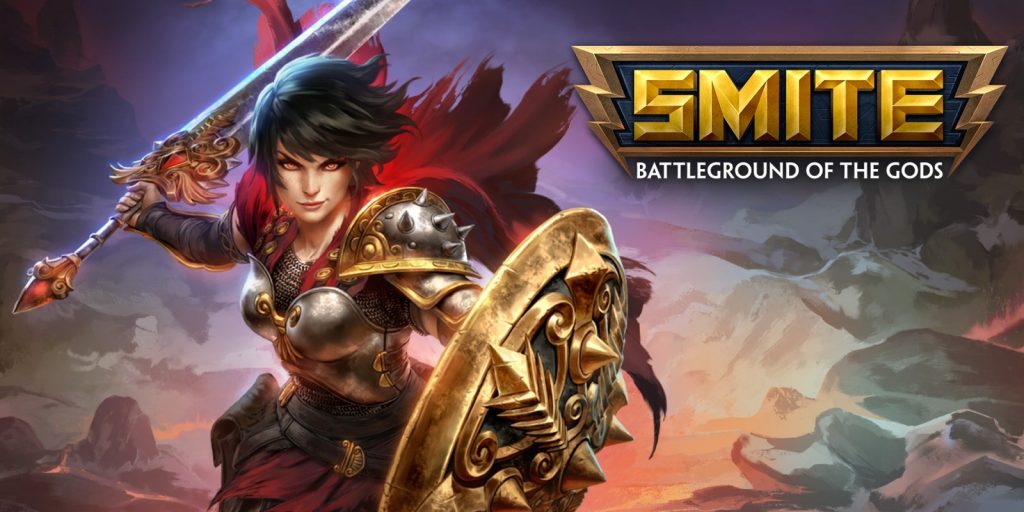 SMITE was released in 2014, and it differs in some ways from the immense competition in the genre. The players can choose a hero from 75 deities and compete against a team of 5. In order to win the game, you have to destroy the opponent's Titan!
The first SMITE World Championship was held in 2015, with a huge cash prize of $2.6 million. Online punters can place a single wager on the winner of a round, or long-term bets on the winner of a tournament or on which teams reach the final. In addition, several bookmakers offer a range of special esports bets in SMITE. In matches between the top teams, the odds can quickly shoot higher.
How to choose the right bookmaker for esports betting
Today, there are hundreds of bookmakers who repeatedly promise the same thing – high odds, fast and reliable payments, best customer service, great esports selection, etc. With such a wide range of choices, many esports fans may find it difficult to choose the best betting site.
We understand that when your money is on the line, you need only the best resources available. Through our esports betting guide, we will help both the beginners and professionals in reviewing the best esports sites. Our reviews are based on critical sets of criteria as mentioned above.
How to bet on esports from the USA
Many top prestigious esports events are held every year in the US. Bookmakers try to provide their best services in online gambling, but it is no surprise that they have to struggle with gambling laws. Now the good news is, there are still many bookmakers who offer their services in the USA. These are the betting sites that accept payments from the USA:
1. Pinnacle
Pinnacle is well-known in the esports betting industry for its consistently high odds and endless opportunities in major titles. You will find the best odds for CS: GO, LOL, Overwatch, Dota2, Hearthstone, World of Tanks, Starcraft 2, etc.
2. Arcanebet
Although it is a new esports betting site recently started in 2017, still they have proven with really strong esports-focused platform coverage almost all the popular games. They offer an advantage of Bitcoin payments and skin betting. Additionally, Arcane Bet bonuses are very convincing where you can get 100% bonuses of up to $100.
3. Nitrogen
The main currency or mode of payment at Nitrogen is Bitcoin, which attracts it to esports punters of all shape and size. It is one of the best Bitcoin esports bookmakers, offering odds of new titles like PUBG and Fortnite, and also covering titles like King of Glory. Nitrogen Sports also offer live Bitcoin betting.
4. Unikrn
Unikrn was established in 2014, providing beginners with a chance to try esports betting with virtual money. Therefore, Unikrn is definitely worth for beginners who are hesitant of putting their real money on the line. Streams from live esports events are provided free of cost so that you can actually enjoy what you are doing!
5. Rivalry
Rivalry is an international bookmaker that offers extensive esports betting markets for most esports events. It gives away huge welcome bonuses of up to $350. There are only 5 popular titles available for gambling, but it covers numerous events including large tournaments and leagues for each.
Good design, security and customer support
Thanks to the many bookmakers who accept digital currencies in the form of payment, it is now possible for USA players to place bets online. In fact, many betting sites provide high welcome bonuses for users who make Bitcoin deposits.
Skin Betting
Do you know that you can bet your esports skins on betting sites? Many bookmakers accept payments in the form of your esports costumes or skins. For those who are confused, skins are nothing but decorative items in the game such as the costume of a character, colors, and graffiti on the weapons and vehicles, the special visual effects on finishing moves, etc.
Gamers purchase skins for hundreds of dollars of real money from the in-game (in-app) markets. Many bookmakers not only allow betting with skins but also offer deposits via skins. Esports betting with skins is now really a trend in the online gambling industry. Betting with skins comes with an advantage that bookmakers can target a wider audience since the complications with a minimum age of 18 for depositing money are highly reduced.
Placing Your First Bet
Assuming that you have already deposited funds into your chosen betting site the method of placing your fist bet will start from here. We will place a match bet as this is the simplest form of bet as mentioned earlier. Let's imagine Team A are playing Team B, Team A are a much better team and are clear favorites to win the match. We have a hunch that Team B are actually going to win the match although nobody thinks that it is possible. We are going to place a $10 bet on Team B to win the match. The key factors that we must look at are the following:
The format that the odds are in – we are using decimal.
The Odds for Team B to win – The bookmaker are offering 5.00 odds for Team B to win
 How much of our money we want to wager – in this case $10
We are happy with our choices and place a $10 for Team B to win at odds of 5.00. This means that if Team B loses we lose our $10 however If Team B come up with the bacon and win the match we will be credited with $50, it works by simply multiplying your stake by the odds so, $10 x 5.00 = $50. As the $10 was originally ours to begin with this means that our actual profit would be $40. If you want to calculate the potential profit for the outset then subtract 1 from the given odds – To work out our total potential profit, just subtract one from the given odds. The formula shifts to stake x (odds – 1) = actual profit. In this case, it's 10 x (5.00 – 1) = $40.
As mentioned previously, bookmakers calculate there odds based on how likely an event is to happen. If we now look at what would of happened if we decided to bet on the favorites Team A to win the match and assuming that they did. The bookmaker is offering 1.50 for Team A to win. We place a $10 for Team A to win at odds of 1.50. This means that if Team A loses we lose our $10 however If Team A win as expected we will be credited with $15, again it works by simply multiplying your stake by the odds so, $10 x 1.50 = $15. As the $10 was originally ours to begin with this means that our actual profit would be $5. The difference in winnings can be clearly seen but don't get blinded by the potential winnings! The odds are much higher for a reason and mean that the likeliness of you winning these bets a very low. Bookmakers are clever and stay in business for a reason.
eSports betting: Common mistakes to avoid
Esports betting is quite similar to betting on traditional sports. Most people bet on the best horses or teams who have been into winning streaks for years. However, in the esports segment, new teams seem to appear with every new game release. The less popular teams have the potential to quickly explode their way out, beating the competition at the blink of an eye.
Beginners often make rookie mistakes that sometimes cost them heavily. We will help you to learn how you can avoid common esports betting mistakes, so you can focus on the winning.
As a beginner punter, try to save your bets for the teams you know well. Do not waste your bets on the less popular teams or on the teams you don't know well. That will be plain guessing and this type of approach that not favor esports bettors for long. Before you start wagering your money on a team, wait for it to establish its roots in the industry.
The only way you can judge a team is from their past performance. So it is vital for you to list teams with some form of success history.
Avoiding Favourites in Best of One
There is something you must understand about the BO1 matches – the level of unpredictability is simply too high. It means that your bets in these matches can go south quickly.
The risk to reward is not in favor of beginners, so they should best try to avoid heavy favorite bets.
Watch out for Roster Changes
You must have heard of the roster changes in soccer teams, where a non-performing player is swapped with another player. Even in the esports, roster changes are quite common, and it is something you have to watch out for.
Famous teams in League of Legends, Dota2, and CS:GO swap players from time to time. These players provide the most valuable element to their team's performance, which is their own presence. Strong teamwork of these players has the potential to turn the tides every now and then.
When you remove a player who may not be performing at the moment, it can have dire consequences on the entire team's gameplay. Roster changes are necessary for struggling teams to strengthen their stance. However, you as an online bettor must be aware of the effects it can have on the team you have put your money on.
Also, a swapped player may take some time to fit in with the new team and develop perfect communications. Thus, it is generally advised to avoid placing wage on a team which has undergone a roster change recently. It is best to watch the game of the team for a few matches before deciding to make esports bets with real money.
We hope that this guide has given you a bit more of an understanding on the Esports betting markets and how to place bets. The betting process is simple once you get used to odds formats and the available markets. After a bit of practice and lots of research you will be raking in profits that you didn't think was possible.
---