Rivalry Esports Betting Review
Esports continue to draw global attention, and it can only get feverish this New Year. For starters, it is wagering on video games, usually playable via powerful computers that support high definition pixilation and with streaming capabilities. League of Legends, for example, has been the most popular cybersports for many years, but that may change considering the fact that others like Fortnite, CS:GO, overwatch and Fortnite keep drawing millions of fans around the world.
Moreover, with governments in different parts of the globe now creating a much more enabling environment for gambling platforms, it would only make sense to say that anyone interested in eSports should make an effort in understanding everything involved, including sportsbooks like Rivalry that is beginning to gather momentum. Having been created by an experienced team of professionals who were among the pioneers of skin gambling, it has grown by leaps and bounds in recent years, proving bettors with a clean platform like no other.
The question is this: what should you expect as soon as you land on sight and maybe want to sign up for an account? Well, just like most sportsbooks majoring in esports, the rivalry doesn't disappoint. But don't make your concluding remarks just yet. This post helps you take a nosedive into the nooks and crannies of the website, and the intention is to help you learn more and have a great betting experience from the onset, so keep reading to find out more.
General website outlook
Betting sites should not only the easiest to navigate, but also present a great user interface design. Therefore, you may want to ask, how does rivalry merit on this? Well, it features an orange-blue colour pallet, which is both sleek and attractive. Features such as navigation buttons are clear-cut, and so are texts that stand out from the background.
Moreover, everything is conspicuous because as opposed to most sportsbooks, rivalry.gg is devoid of overcrowding. You will never miss a match, thanks to the availability of announcements bar at the top of the website, and your bet slip will be more than just alluring. And, if you are a newbie in cybersports, head over to its Betting 101/Rivalry Academy section to learn more and ace your wagering skills.
It is also noteworthy that while the site doesn't have a mobile app yet, it is compatible with smartphones, allowing you easy login via a seamless and lag-free interface. Customers also enjoy exceptional customer service via live chat, call or email.
Available esports and markets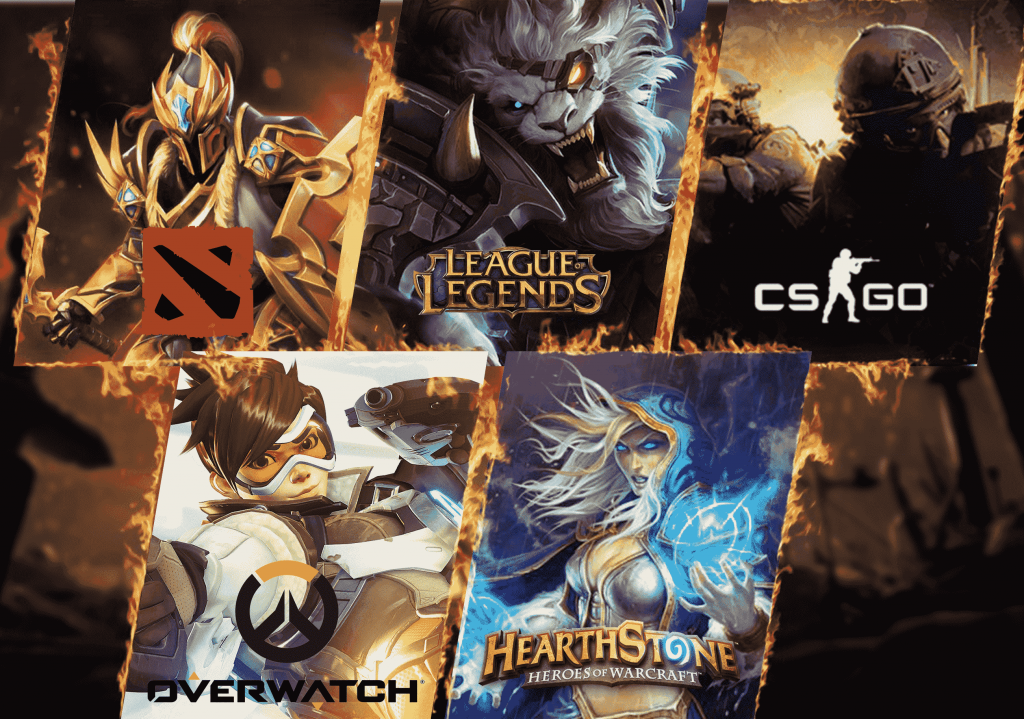 There is a fair collection of Esports games based on rivalry, and they include League of Legends, Counter Strike: Global Offensive, Dota 2, and overwatch. Given that it is a relatively new platform, bettors can expect more games soon as it continues to expand into new markets.   However, you should still be able to earn good money on LoL bet, when you pick outcomes like LPL, LCS or TCL. Odd lines are impressive and so are winning bonuses offering unmatched value for newcomers.
How lucrative are welcome bonuses?
For existing customers, esports betting on the platform gets better when one has VIP rewards. You get up to $350 in boosted earnings, and there are no hidden fees. Those who would like to join VIP need to use a promo code. New punters on the site receive a welcome bonus of $1.5, and conditions for using it are straightforward. It is a pure-bred eSports site, so if you are looking for casinos, check elsewhere.
How to withdraw or deposit
Uploading or withdrawing funds from a betting site can be a painstakingly difficult experience, especially if you sign up with shoddy sportsbooks. However, Rivalry has a mission of the making the enterprise clean, trustworthy and safe for all. Thus, in walking that talk, they do not only operate under a licensing of Isle of Man Gambling Commission but also makes it easy for bettors to deposit/withdraw money.
You can use a MasterCard, Visa, Neteller, Maestro, Skrill, American Express, PaysafeCard, Bitcoin, Union Pay, AllPay, Rapid Transfer or Sofort to make your deposit or withdraw earnings. That is not all. Other payment options are Przelewy24, epay.bg, POLi, Giropay, Nordea and iDeal. With all these to choose from, there are probably not so many sportsbooks out there that provide many options. However, bettors can withdraw no less than $5 after verifying your identity.
The Bottom Line
While it is not one of the most established sites on cybersports, rivalry is a great entry point for beginners who want to make a kill in games it provides. You will find it a worthwhile place to grow by leaps and bounds. Soon, everyone becomes a pro and ready to explore new markets.
---