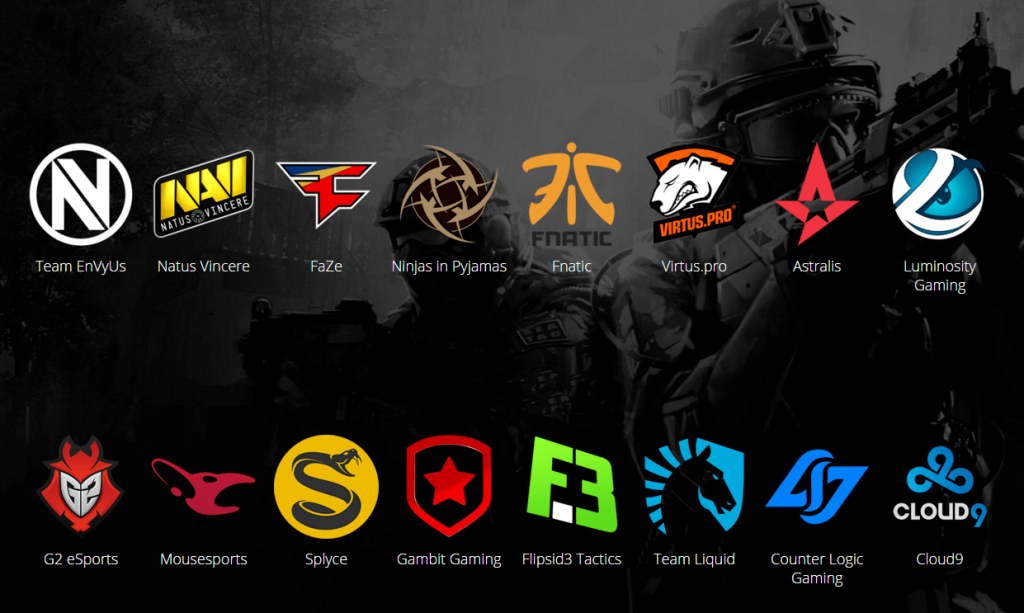 Frankly speaking, it's the human tendency to hate something, even if just for a limited time. While fandom relies upon emotional attachment, people tend to deconstruct hatred in relation to others. It's almost like the customer who stood in the line to get a refund for mispriced cookies. In light of the argument concerning the scum of a specified CS: GO team, read on to investigate some really serious lines that you may rely upon in hatting a certain CS: GO squad.
TEAM LIQUID
Boredom is a natural synonym of Team Liquid's play style. While Astralis conducted drastic measures to reconfigure their tactics, FalleN showed what one might expect from a star player; the Frenchies reinvented the innovative round lurks, Fnatic had literally groundbreaking pistol plays. Liquid, instead, just keep clicking on heads until each round ends. Have cs go betting sites ever suggested that Team Liquid could be fun? They're boring as hell!
VITALITY
ZywOo has brought something special. Everybody thought that all these French reshuffles were pure boredom, but who genuinely thought that this guy could lead his ass to the finals? French-style CS came back stronger than ever, which conveniently ignores the British coordinator. What is more, Senegal-based renaissance was brought by the first-class AWPer, isn't that too much?
ASTRALIS
How dare this particular team be rated as the top-three squad by the HLTV? After they've headed into a player break, this rating is just insane. Finally, they've got a punishment they long deserved. The Twitter Post by Gla1ve is another sign of how boring and unpunished this team truly is, especially considering their grenade strikes. What a mess.
ENCE
Oh god, these notions that state that another game would be EZ 4 ENCE force me to throw off literally every bottle of Finlandia from the shelves of another liquor store. In the entire universe, nothing may annoy people more than a bunch of underdogs that make it to the top five of the tournament. The fans of ENCE are absolutely annoying individuals who repeat nonsense chants time after time. These fans are the three-year-old kids with no social skills, which are frequently playing in one team with me in matchmaking.
NRG
NRG is perhaps the most annoying in the list. Firstly, the laziest ever logo redesign in the entire CS: GO history was disappointing. Secondly, replacing a decent leader with a person who last won a prize long before the ice age is absolutely insane. If you lay off players, who brought you to the top of the scene, who will be left to assist you during the harsh times? Wanna enjoy some brutal treachery? That's a shame that NRG's behavior falls under the Season 8 of Game of Thrones.
NA'VI
Who's that? You mean a team of s1mple and four clowns with no capabilities to perform well? Obviously, even my grandfather could replace any of these four competitors. It's such a shame that a first-tier player is hardly ever crowned with trophies because of being forced to play with a bunch of noobs and Zeus, which is the IGL equivalent of the ugliest thing you could ever imagine in your life. By the way, Na'Vi as the organization is a scum. Do anyone barely remember when MiBR discussed s1mple's buyout but were willing to take flamie? Na'Vi were like: we'd actually rather not be willing to do so. Even if you are rooting for Na'Vi to take another trophy, you should rather redirect your fandom into hopes that the team will finally build resources to support s1mple. For haters of Na'Vi, the only option is to pray for somebody to save s1mple from the shallow place called Natus Vincere.
G2
Oh god, just because such players as kennyS and shox may still show some decent plays, the entire team should not be graded as consistent or good. Ok?
FURIA
One of the most amazing notions for FURIA to be in the list is that MiBR has been eliminated from it forever. Did somebody call them the role models of aggressive CS: GO? All people may see is just a bunch of souls who grabbed an exciting five-year contract of the promising organization to be soon discovered by such gurus of CS: GO as Team GamerLegion. Oh well, enjoy them until the team disbands.
MOUSESPORTS
What a shame for karrigan to intentionally distance himself from trophies and prize money by choosing Mousesports as his organization. These kids that surround karrigan are just a bunch of kids with no intentions to compete seriously. Their history of almost-wins is vast. For a looser team, obviously.
NIP
Please pay your employees. Please
NORTH
Sorry, this list is about TOP teams, but not the mediocre ones.
FNATIC
The only available comeback for these kids is the return to a European minor. Wow, what a success.
---
---