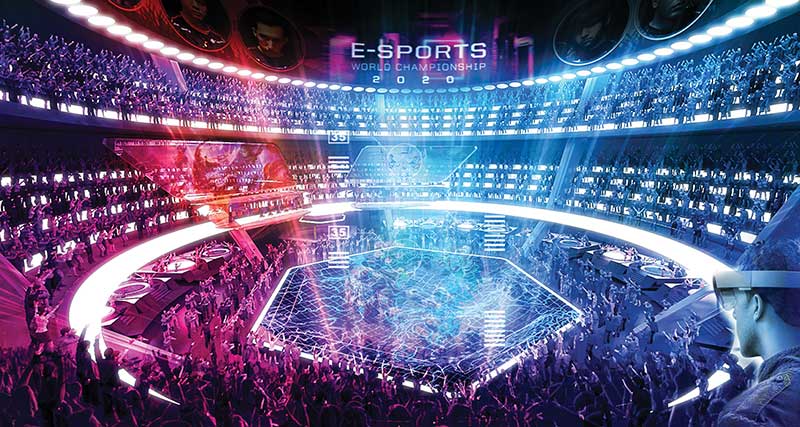 Just 20 years ago, you wouldn't imagine the esports as an industry. Indeed, its growing popularity started not that long ago and turned esports into the most common online entertainment. Let's see the numbers! Two years ago, in 2017, a single League of Legends estimated around 100 million active players. A year after, in 2018, the very same game gather 99 million viewers on the LOL World Championship. In 2021, the industry of cybersport is expected to reach up to $1,65 billion worth.
Even though cybersport and esports betting are the international phenomena, some of the countries show their absolute leadership in this niche.
South Korea
South Korea is a mother to cybersport, which keeps introducing the skilled gamers even today. Bang and Wolf, for example, contributed to the popularization of online gaming phenomenon when it just started. The famous Faker promoted League of Legends and set it up as an eternal industry trend around the world.
Gaming in South Korea has not only an entertaining function. Cybersports, gamers, and online gaming frameworks are being popular subjects for research. In fact, gaming went far beyond the screen and transformed into one of the most visited college classes.
China
More than the fourth part of the population is involved in cybersport either by playing or by watching the streams. At some point, online gaming got to the point of being partially prohibited. However, the local authorities gave it a chance and even put gaming into the official development plan of the Hangzhou city. This eventually promoted Uzi as a recognized LOL player.
USA
For the reason that Americans always liked innovations, they rather prefer playing new online games such as Fortnite. In fact, it's even been popularized by such celebrities as Drake and Justin Bieber. Fortnite Ninja and Sneaky (LOL) help their national teams get impressive scores on the international tournaments. Nonetheless, the eternal classics – Dota 2 – is not expected to leave the arena: UNiVeRsE ppd and Fear characters will prove that.
Germany
KuroKy and his impeccable performance at Dota 2 brought Germany recognition in terms of cybersports. As well did FATA, Smite, and ShoWTime. Germany is believed to be on its way to bringing up the next generation of gamers so never underestimate these guys.
Sweden
DreamHack tournament is not the only thing to be associated with Sweden and its reputation in cybersport. S4 and ZAi demonstrated their skills in Dota2 as well as Olofmeister, f0rest, and KRiMZ. Their players are considered to be multi-profiled ones since being able to show excellence in any game.
Brazil
If Coldzera played for Columbia, Columbia would be on this list. This case proves that a single Counter-Strike Global Offensive player can make a reputation for the entire country in the cybersport industry. What is more, KinGRD and Tavo scored in Dota2, whereas Fallen, fer, and TACO did in GO. The fascinating tendency, who's next here?
Russia
Indeed, legendary Russian team, Virtus.pro has beaten the rates. The country's most popular game is Dota2. No wonder that Solo keeps leading here as well as flamie does in Counter-Strike Global Offensive. Inspirer, LeBwa, and Nuclear made it clear that Russia will not give up its position in the World of Tanks in the next years.
Do you think there are any chances for a brand new leader to appear in this list? 2019 has just started, and we are expecting some stars to be born this year!
---
---