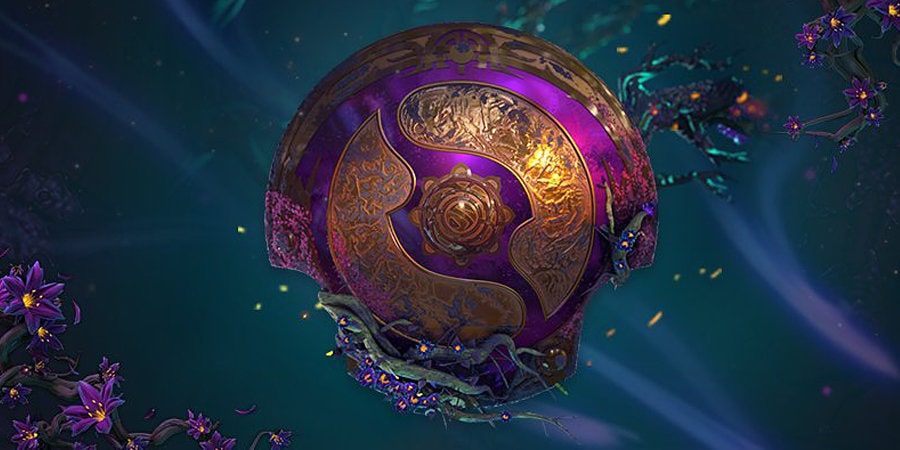 Making the right prediction in this year's compendium is extremely tough. Even if somebody conducts a thorough research by combining the data of previous patches, current meta trends, and TI-related win rates of certain strategies, one will still fail to make the right choice in all the categories. Let's review our predictions for this year by reviewing the recent meta nuances.
MOST PICKED HERO – SPIRIT BREAKER
Every year at the TI, the most flexible heroes are preferable choices. By comprising these factors with a generally decent power level of Spirit Breaker, no exceptions should be regarded.
The previous patch obviously represented the superiority of Ember Spirit, yet the recent nerfs significantly lowered the pick rates of this character, ultimately making him less favored in this category.
The same notions are relevant for Grimstroke and Centaur Warrunner, which were picked frequently prior to the recent nerfs. The choice of these characters may be too risky.
One must not also disregard the specifications of the TI as a whole with its dominating heroes such as Batrider and Beastmaster. These characters shouldn't be disregarded while choosing the most picked hero.
Nonetheless, Spirit Breaker stands out because of its popularity, coupled with the absence of severe nerfs over the last months. The universality of the hero is utilized in either fourth or fifth positions, making him a decent pick.
Yet, if you don't want to risk too much, your selection might also consider Rubick, Shadow Demon, or Grimstroke.
MOST BANNED HERO – CHEN
            For this category, the most likely heroes are either Chen or Io.
Odds for Chen: The general power level of this TI is immense, so the best performers in the world will unquestionably find a good use for Chen to increase the tempo gradually.
Odds for Io: Liquid's core strategy seems to be dominated over the last months, so flexibility and compatibility of Io should not be underestimated.
Notwithstanding, Chen's adaptability to any strategy and huge potential in all stages of the game forced to associate Chen with the status of the most frequently banned hero.
HERO WITH HIGHEST WINRATE – DRAGON KNIGHT
Justifiably, most people associate this prediction with the last pick choice, including Broodmother, Meepo, or even Arc Warden.
However, let's analyze the statistics from the last year's International, where Meepo was picked a few times, whereas the general usability of such heroes as Arc Warden, Huskar, and Broodmother wasn't fulfilled in the actual gameplay.
The most likely candidate for this category is somebody undervalued.
Our nomination is Dragon Knight, which was noticeably buffed during the last patches. Although dota 2 betting sites state that teams haven't tested his power level of this hero on LAN tournaments, Dragon Knight seems to balance any line-up with his late-game scaling, reliable disable, and decent lineup capabilities.
A common recommendation for the alternative pick is to consider hero other than a cheesy one. If you wanna risk a bit more, go with Meepo.
HERO WITH HIGHEST KILL AVERAGE – CLINKZ, BLOODSEEKER, BROODMOTHER
            As for Clinkz, its reliability, assassinating features, and decent win rate are the reasons to prefer him over the alternatives.
Broodmother, in turn, is a cheese hero that won't be picked in the lineups where its role is predetermined. Instead, this hero will become a subtle and second-most considerable win condition for pushing and snowballing strategies.
Bloodseeker is believed to be utterly disregarded in this year's TI, yet some teams are definitely going to test in the group stage. Snowballing capabilities and cheesy gameplay style make Bloodseeker a perfect match for the similar lineup strategies.
Overall, choose Clinkz as the safest choice. Broodmother may be the option for people with moderate risk tolerance. If you're ready to go all-in, Bloodseeker is your final decision.
HERO WITH HIGHEST ASSIST AVERAGE – SPIRIT BREAKER OR ANCIENT APPARITION
Both heroes have a natural tendency of being in top charts of assists during the previous TIs, whereas this year's power level of both heroes shows goods signs of being picked frequently. These heroes are decent picks, yet the final one is Spirit Breaker since he is a more flexible hero that assists from the start of the game without having chances to deal the last hit, unlike Ancient Apparition's ultimate.
HERO WITH LOWEST DEATH AVERAGE – ANTI-MAGE OR NAGA SIREN
Heroes with flashing farming capabilities are in the majority of prolonged matches where both heroes fit perfectly in the late game stage. Since they rarely show on the map, chances of dying are lower than among other carries. Since Naga Siren is now generally stronger in a wide range of matchups, let's give her a try.
HERO WITH HIGHEST LAST HIT AVERAGE – SVEN, NAGA SIREN, MEDUSA OR ANTI-MAGE
All these heroes follow a similar game plan of hitting creeps and destroying a throne afterward. Sven follows the same pattern of gameplay, yet most teams use him as part of the aggressive game plans.
As for Naga, it's slightly better than Anti-Mage in terms of finding the farm in harsh game situations, so she fits the best as the final choice. Conversely, you may risk with Medusa depending on how you assess the power level of this hero.
HERO WITH HIGHEST XPM AVERAGE – MEEPO
Obviously, if you believe that Meepo will be picked at least a few times – go with it. If you have no trust in this character, choose Anti-Mage instead.
HERO WITH MOST KILLS IN A GAME – BLOODSEEKER
Looking for a tempo core that capitalizes the early domination, Bloodseeker fits the most. Even though this pick is extremely risky, Bloodseeker may easily dominate the early game with the snowballing style of play. Go with Clinkz or Broodmother if you suppose Bloodseeker will show minor appearances at this year's TI.
HERO WITH MOST LAST HITS IN A GAME – TINKER
Although Tinker's current power level is below average, at least one game in the TI will be marked with Tinker's domination caused by a decent landing stage. Tinker will eventually get the highest number of last hits and break a few records in one game. Just recall the previous TI, and some of Tinker plays from there.
---
---